Brian's Pumpkin Party/Weighoff 2004
Please contact me if you see errors in this.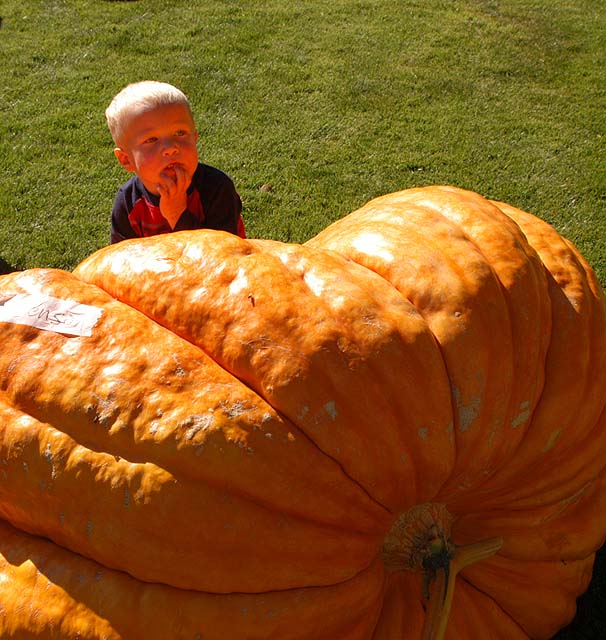 Let's see, what'll it do? 500? Yes, I think more than 500!"
---
What a great day we had for a weighoff. There were at least 100 people in attendance. The local television news channels were well represented: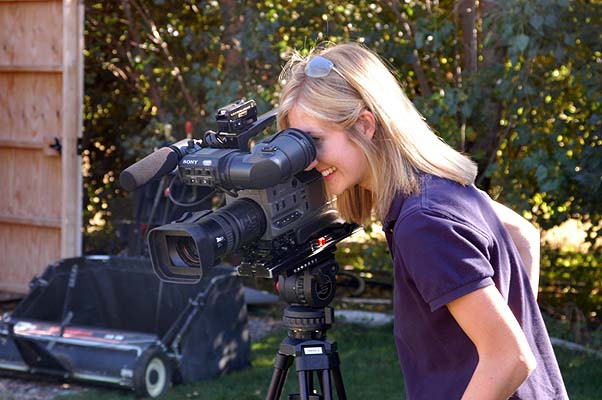 ---
Here is my own entry. Elise is sitting on it and chasing off all intruders...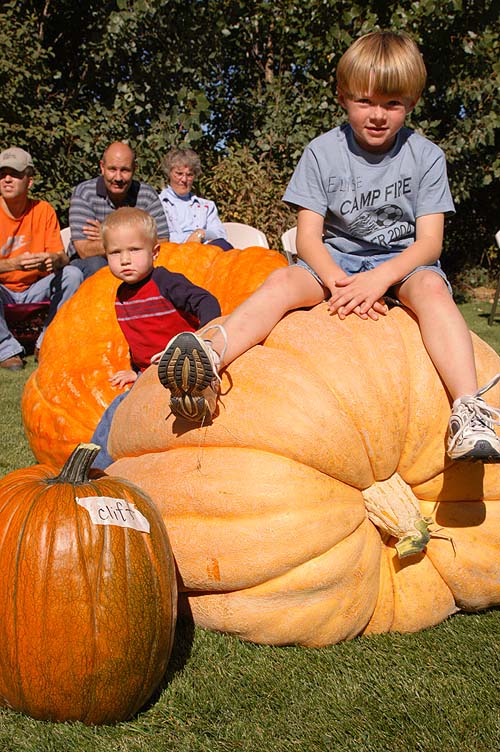 ---
Brian soon found himself being interviewed by "Local News 8". Blake Christensen looks on...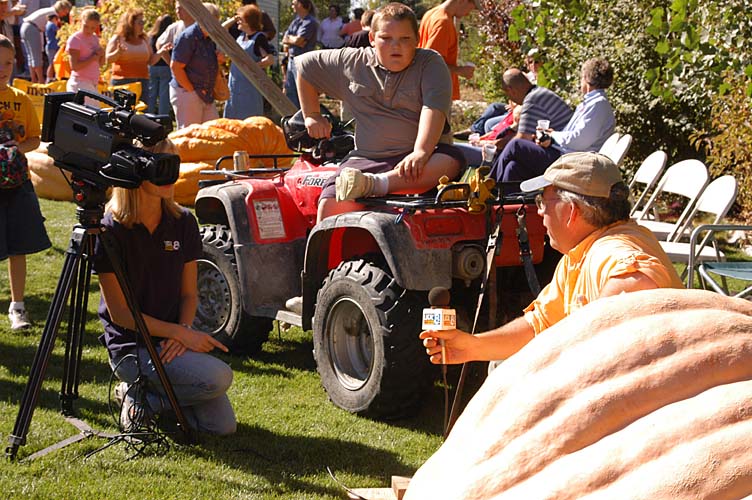 ---
Not to be outdone, next Blake was being interviewed by Eyewitness News 3. The low-rider pumpkin he is sitting next to went way heavy at 641.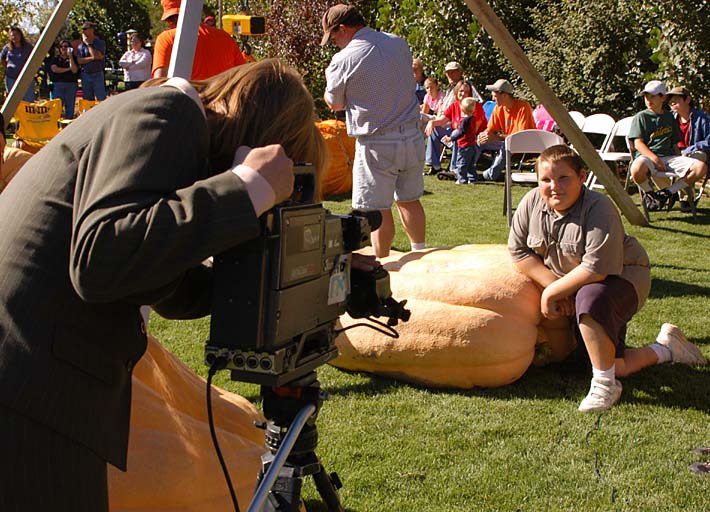 ---
Jeff Danielson won the "pepo" contest with this amazing 87.5 pound Howden Biggie: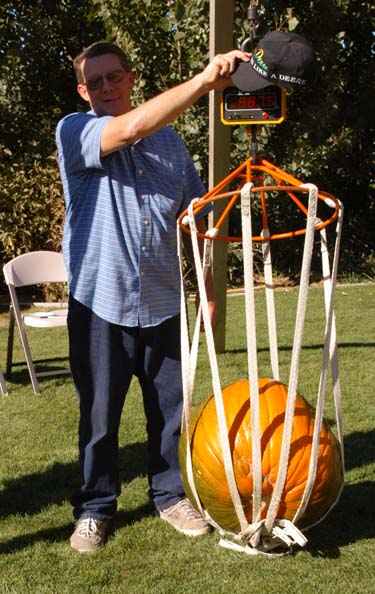 ---
Here is the Benson family with their 413.5: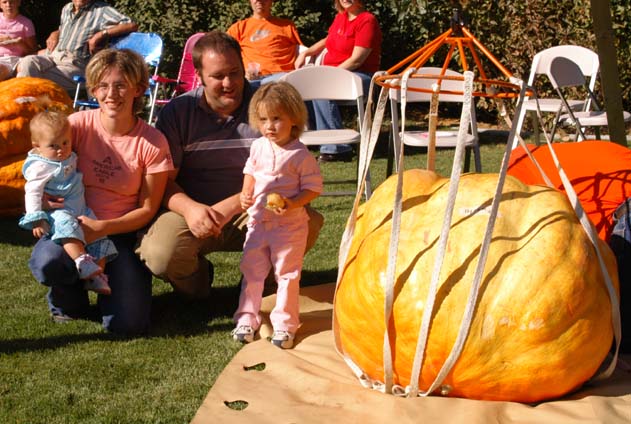 ---
Mine weighed in just slightly heavy at 468. Yes, that's a PB.
---
Steve Sorenson showed off this beautifully colored 536: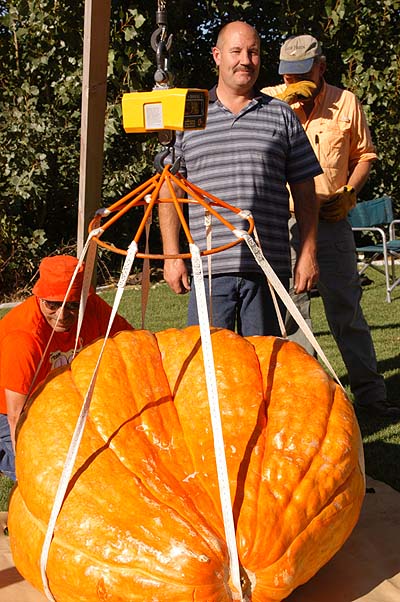 ---
We were all hoping that Brian would break his own record. Everyone let out a disappointed, "Ah!", when the number 777 was revealed.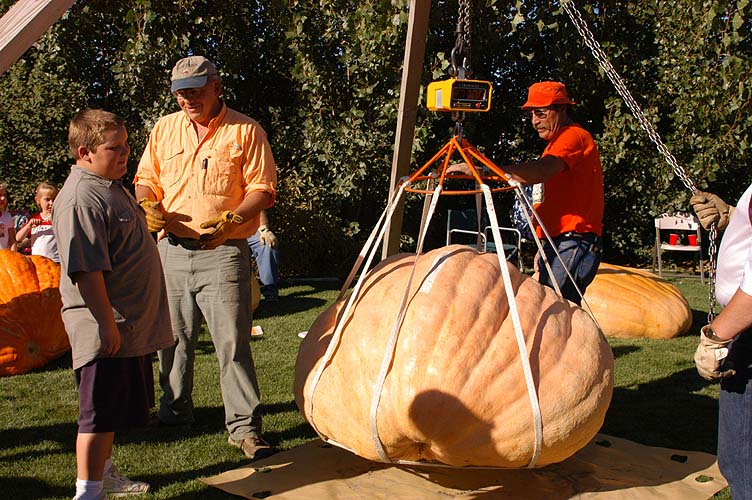 ---
But the day was a smashing success! Sorry that some are not visible in this photo, but everyone standing here had entered something in the competition!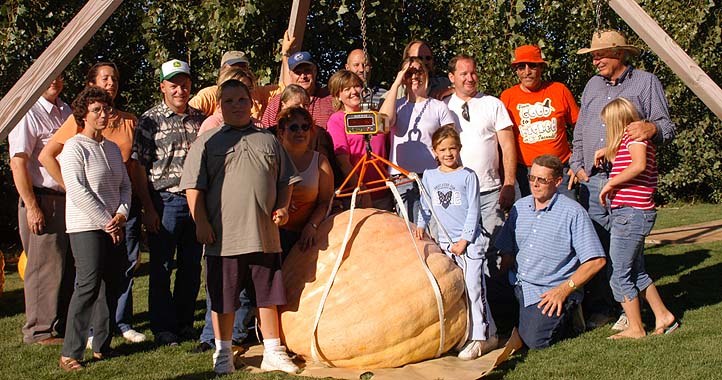 Cliff Warren